Greetings!
We have some exciting news. Thanks to your support for Measure H, our dear, old Burbank Auditorium is getting a full remodel! The completion of the renovation will coincide with the 100th anniversary of Santa Rosa Junior College. Go Bear Cubs!
We look forward to our new and improved theatre, classroom spaces and audience amenities (including more bathrooms!). Construction is set to begin summer 2017 so this will be our final season in the 'old Burbank.' In honor of the occasion, we've selected an electrifying mix of classic and contemporary musicals, powerful drama and slapstick comedy. Although you may not recognize the title, don't miss the sizzling, Tony award winning In The Heights, by Lin-Manuel Miranda, creator of the Broadway hit, Hamilton.
Thank you in advance for your continuing support of our thriving program and students as we prepare to 'take the show on the road' fall 2017.
Leslie McCauley
Artistic Director
ANNOUNCING OUR 2016-2017 THEATRE ARTS SEASON
Theatre Arts Season tickets will go on sale starting Wednesday, September 14, 2016. For more information call the Box Office at 527-4307.
2017 Spring Dance Performance tickets will go on sale Spring 2017.
Please check the CALENDAR and BUY TICKETS ONLINE for curtain times.
SRJC Faculty and Staff are entitled to one (1) $5.00 ticket for each production. Present ID at the Box Office when purchasing tickets.
Members of Associated Students Program (CubCard Plus+) are entitled to one (1) free voucher for each production. Present ID at the Box Office when purchasing tickets.

We offer one special Bargain performance for each production. Tickets are $5-Youth, $7-Students/Seniors and $10-General for our Bargain Matinees for The Music Man and In the Heights. All tickets for our Wednesday Night ("Hump Day") performances of Leaving Home and The Servant of Two Masters will be $10.
Purchasing Tickets for the 2016-2017 Season
Tickets will go on sale Online and at the Box Office on Wednesday, September 14, 2016.
---

LEAVING HOME
Created by SRJC students and instructor Laura Downing-Lee
Leaving Home is our first "home-grown" play, created by students and drawn from interviews with fellow students and alumni.  This inspiring theatrical journey weaves together powerful and compelling stories about leaving home, along with artistic responses from the students who gathered them.  As they learned, a remarkable story can be sitting right next to you!
Recommended for age 14 and above. Contains adult themes.
NEWMAN AUDITORIUM
October 7, 8, 12, 13, 14, 15 at 8:00 PM
October 9, 15 and 16 at 2:00 PM
Directed by Laura Downing-Lee
---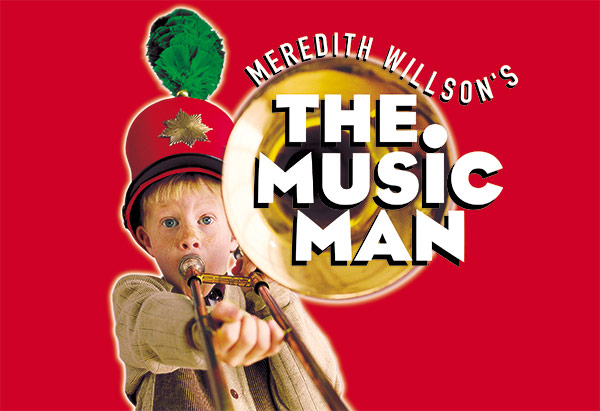 MEREDITH WILLSON'S
THE MUSIC MAN
Based on a story by Meredith Willson and Franklin Lacey
There's trouble in River City! When smooth-talking con man Harold Hill arrives in a small, tight-knit town in Iowa, he expects to dupe its residents with his elaborate moneymaking scheme. But when the stern (and pretty) librarian catches his eye, he struggles to keep his scheme afloat. As All-American as apple pie and as charming as can be, The Music Man is a crowd-pleasing show featuring unforgettable numbers like "You Got Trouble", "My White Knight" and "76 Trombones." The Music Man won the 1957 Tony Award for Best Musical and was awarded the first ever Grammy Award for Best Musical Album.
Recommended for ages 6 and above. Running time over two and one half hours.
BURBANK AUDITORIUM
November 25, 26, December 1, 2, 3, 8, 9, 10 at 7:30 PM (Note early curtain time)
November 27, December 3, 4, 10, 11 at 1:30 PM (Note early curtain time)
Directed by John Shillington
Choreography by Tamara Grose
Music Direction by Janis Dunson Wilson
Vocal Direction by Jody Benecke
THE MUSIC MAN is presented through special arrangement with Music Theatre International (MTI). All authorized performance materials are also supplied by MTI. www.MTIShows.com
---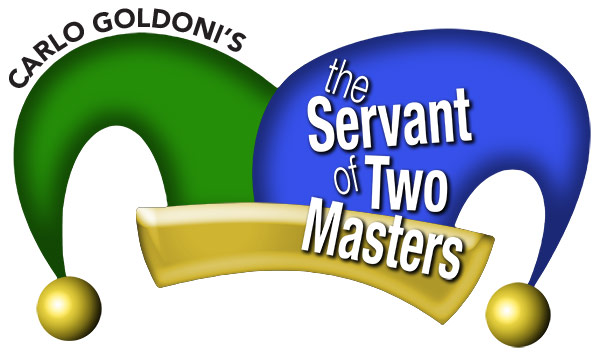 Carlo Goldoni's
The Servant of Two Masters
Translated and Adapted by Jeffrey Hatcher and Paolo Emilio Landi
A cross between traditional Italian Commedia and postmodern vaudeville, this new version of Goldoni's classic pits the madcap servant Truffaldino against masters, mistresses, lovers, lawyers, and twenty-seven plates of meatballs. Imagine a Bob Hope or Woody Allen comedy written by Monty Python and performed with the physical bravura of Chaplin or Keaton—with places in the script for ad-libs and audience participation!
Recommended for ages 12 and above.
 
BURBANK AUDITORIUM
March 10, 11, 15 (Wednesday), 16, 17, 18 at 8:00 PM
March 12, 18, 19 at 2:00 PM
Directed by Reed Martin
THE SERVANT OF TWO MASTERS is presented by special arrangement with Dramatists Play Service, Inc., New York
---
IN THE HEIGHTS
Music and Lyrics by Lin-Manuel Miranda
Book by Quiara Alegría Hudes
Conceived by Lin-Manuel Miranda
It may be impossible to score Hamilton tickets in San Francisco or New York, but you can see Lin-Manuel Miranda's first blockbuster hit musical, In the Heights, right here in Santa Rosa.
In the Heights tells the universal story of a vibrant community in New York's Washington Heights neighborhood. It's a community on the brink of change, full of hopes, dreams and pressures, where the biggest struggles can be deciding which traditions you take with you, and which ones you leave behind. Winner of the 2008 Tony Awards for Best Musical, Best Score, Best Choreography and Best Orchestrations.
BURBANK AUDITORIUM
April 21, 22, 27, 28, 29, May 4, 5, 6 at 8:00 PM
 April 23, 29, 30, May 6 at 2:00 PM
May 7 at 3PM (Day Under the Oaks)
Directed by John Shillington
Choreography by Sam Browne, Casandra Hillman and Anakarina Swanson
Music Direction Janis Dunsun Wilson
Vocal Direction Jody Benecke
---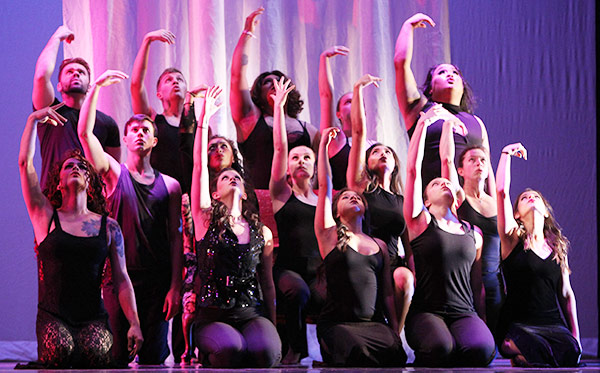 The Theatre Arts Department,
in collaboration with the Department of Kinesiology, Dance, and Athletics,
proudly presents:
SPRING DANCE SHOW 2017
Burbank Auditorium
May 12 & 13 at 8:00 PM
May 14 at 2:00 PM
IMPORTANT PROGRAM NOTE:
All tickets for this event will be GENERAL ADMISSION
even though when purchasing online it does ask you to choose a seat