Greetings!
We're taking this show on the road! Thanks to your support for Measure H, our dear Burbank Auditorium is getting a full remodel and with an additional Studio Theatre. The completion of the renovation will coincide with the 100th anniversary of Santa Rosa Junior College. Go Bear Cubs!
We look forward to our new and improved performance venues, classroom spaces and audience amenities (including more bathrooms). Construction is set to begin September 2017, but we still have a full season of wonderful shows planned for you. Our two plays will be performed on campus in Newman Auditorium. Our musicals will be performed in Maria Carrillo High School Theatre in Santa Rosa. We are proud to be collaborating with this wonderful high school theatre program and we look forward to having you join us there.
Thank you in advance for your continuing support of our thriving program and students, as we all adjust to new venues throughout the remodel.
Leslie McCauley
Artistic Director
ANNOUNCING OUR 2018-2019 THEATRE ARTS SEASON
Theatre Arts Season tickets will go on sale starting Wednesday, September 5, 2018. For more information call the Box Office at 527-4307.
2019 Spring Dance Performance tickets will go on sale Spring 2019. These tickets will be sold through Brown Paper Tickets. A link will be posted in the Spring 2019.
Please check the CALENDAR and BUY TICKETS ONLINE for curtain times.
SRJC Faculty and Staff are entitled to one (1) $5.00 ticket for each production. Present ID at the Box Office when purchasing tickets.
Members of Associated Students Program (CubCard Plus+) are entitled to one (1) free voucher for each production. Present ID at the Box Office when purchasing tickets.

We offer one special Bargain performance for each production. Tickets are $10 for our Bargain Matinees for Shrek the Musical and Jesus Christ Superstar. All tickets for our Wednesday Night ("Hump Day") performances of How the Garcia Girls Lost Their Accents and All the Great Books (abridged) will be $10.
Purchasing Tickets for the 2018-2019 Season
Tickets will go on sale Online and at the Box Office on Wednesday, September 5, 2018.
---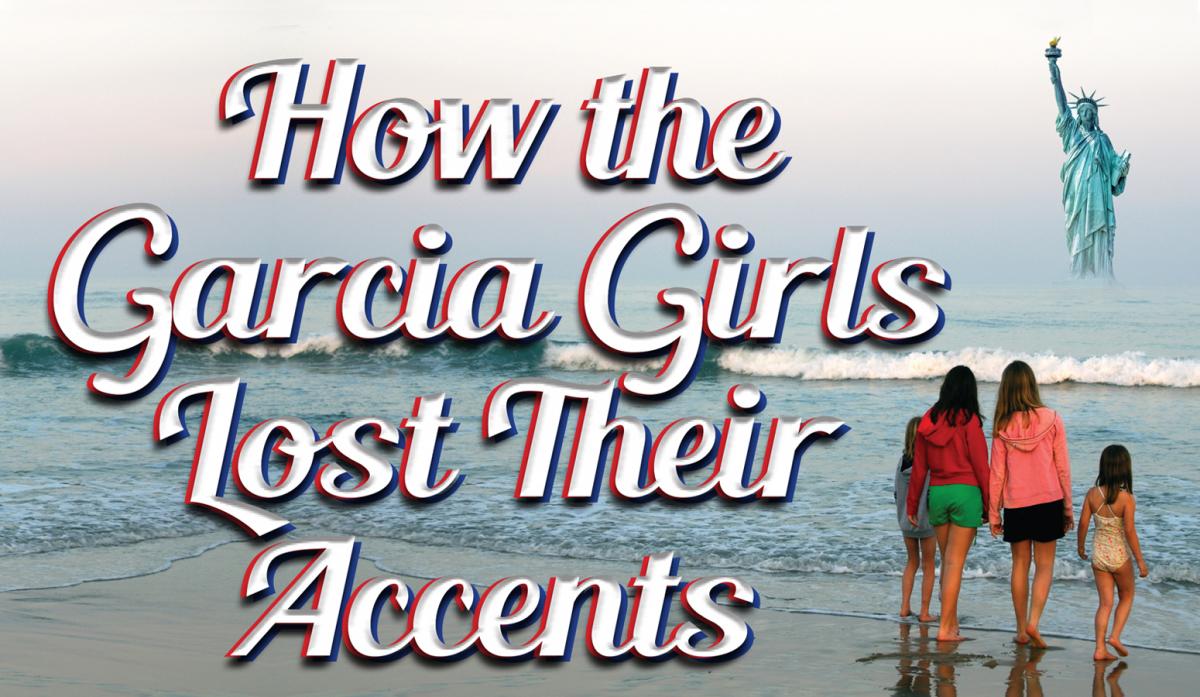 HOW THE GARCIA GIRLS LOST THEIR ACCENTS
By Julia Alvarez
Tracing the journey of the Garcia family's flight from a dictatorship in the Dominican Republic to their emigration to New York City, this charming and funny novel by acclaimed writer Julia Alvarez will touch your heart. Join Sofia, Sandra, Yolanda and Carla as they face the challenges of assimilation, displacement and identity-confusion with humor and passion.
Recommended for age 14 and above. Contains strong language and adult content.
NEWMAN AUDITORIUM
October 5, 6, 10 (Wednesday), 11, 12, 13 at 8:00 PM
October 7, 13, 14 at 2:00 PM
Directed by John Shillington
Copyright © 1991 by Julia Alvarez. Published in English by Algonquin Books of Chapel Hill and in Spanish Vintage Español. By permission of Susan Bergholz Literary Services, New York, NY and Lamy, NM. All rights reserved.
---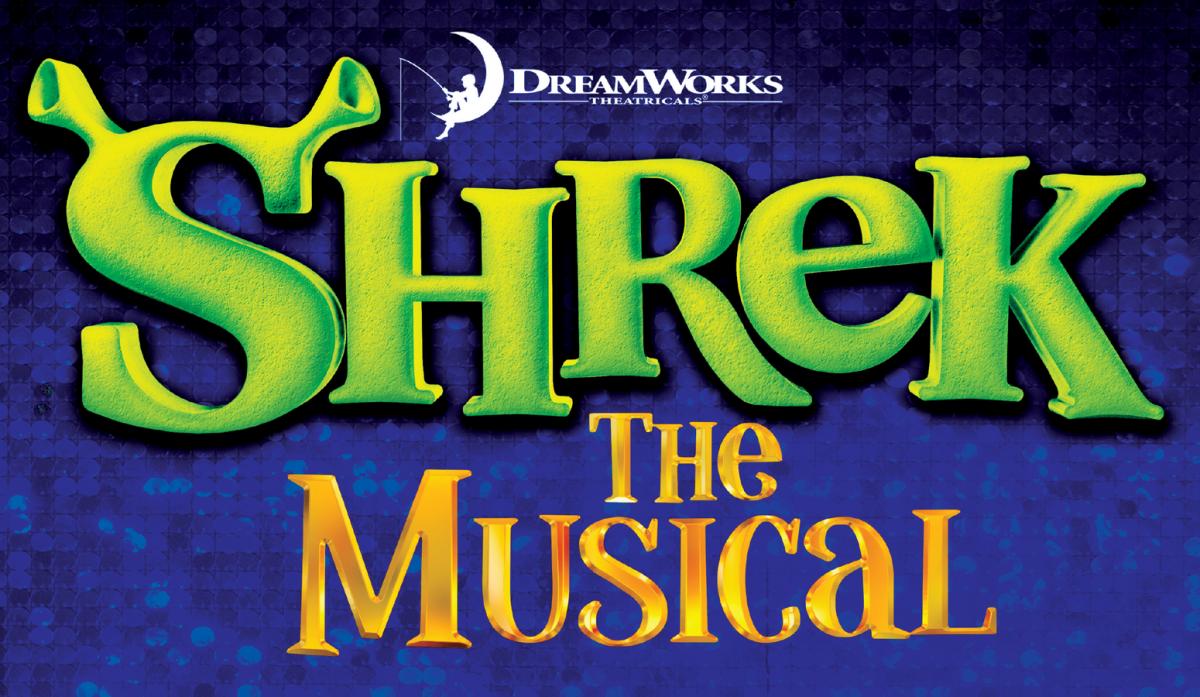 SHREK THE MUSICAL
Music by Jeanine Tesori
Book and Lyrics by David Lindsay-Abaire
Everyone's favorite ogre is back! Based on the Oscar-winning animated film, Shrek the Musical is an irresistible mix of romantic adventure and irreverent silliness, beloved by kids and grownup kids alike.  Join our unlikely green hero, his "noble steed" Donkey, and a ragtag mashup of fairytale characters as they rescue the feisty Princess Fiona from the evil (and vertically-challenged) Lord Farquaad.  Featuring memorable songs like "Morning Person", "Freak Flag" and "I'm a Believer", this zany hit proves there's more to the story than meets the ears.
Recommended for ages 6 and above.
MARIA CARRILLO HIGH SCHOOL THEATRE
6975 Montecito Boulevard, Santa Rosa 95409
Parking is free.
November 16, 17, 23, 24, 29, 30 December 1 at 7:30 PM (Note early curtain time)
November 17, 18, 24, 25, December 1, 2 at 1:30 PM (Note early curtain time)
Directed by Laura Downing-Lee
Music Direction by Rudolf Budginas
Vocal Direction by Jody Benecke
Choreography by Alyce Finwall
RUNNING TIME
2 hours 40 minutes including one 15-minute intermission
SHREK THE MUSICAL is presented through special arrangement with Music Theatre International (MTI). All authorized performance materials are also supplied by MTI. www.MTIShows.com
---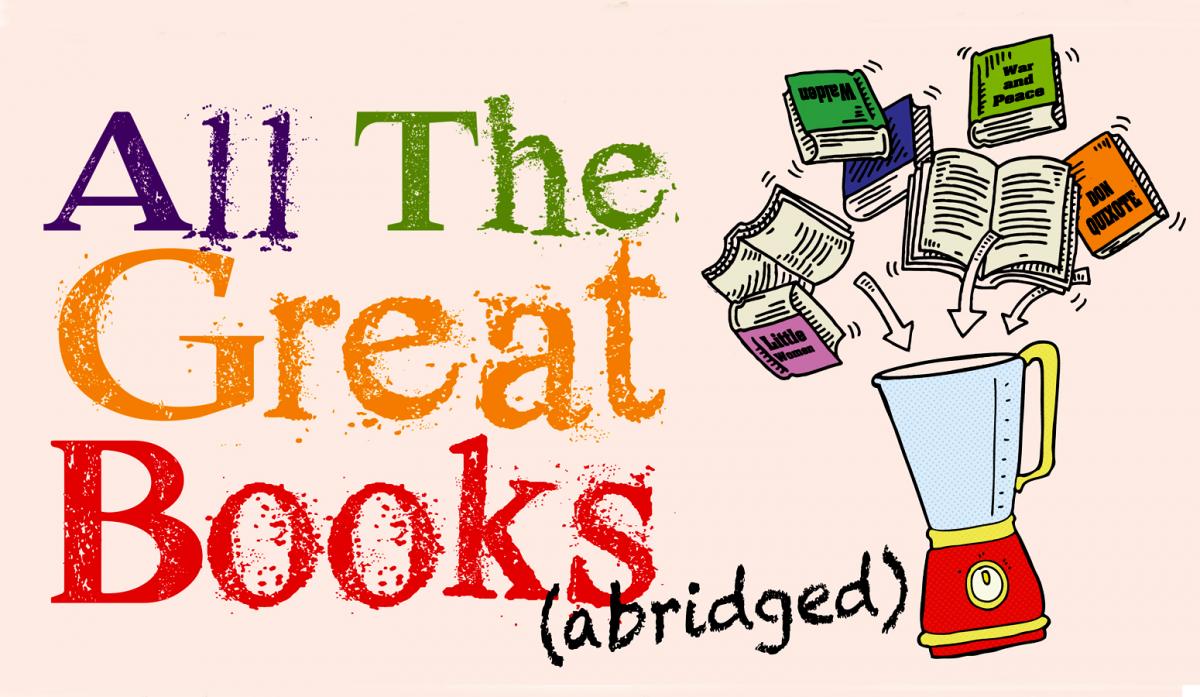 ALL THE GREAT BOOKS (abridged)
By Reed Martin & Austin Tichenor
Additional material by Matthew Croke & Michael Faulkner
The Literary Canon explodes as one of the bad boys of abridgement, director and playwright Reed Martin and the cast take you on a ninety-eight-minute roller-coaster ride through all the great books…abridged! Confused by Confucius? Thoroughly thrown by Thoreau? Wish Swift was swifter? Then buckle up and hop aboard as we zip through everything you didn't get around to reading in school. "English class meets Monty Python." The Washington Post.
Recommended for ages 13 and above
NEWMAN AUDITORIUM
March 8, 9, 13 (Wednesday), 14, 15, 16, at 8:00 PM
March 10, 16, 17 at 2:00 PM
Directed by Reed Martin
ALL THE GREAT BOOKS (ABRIDGED) is presented by special arrangement with
BROADWAY PLAY PUBLISHING INC. 224 E 62nd St, NY, NY 10065-8201. BroadwayPlayPubl.com
---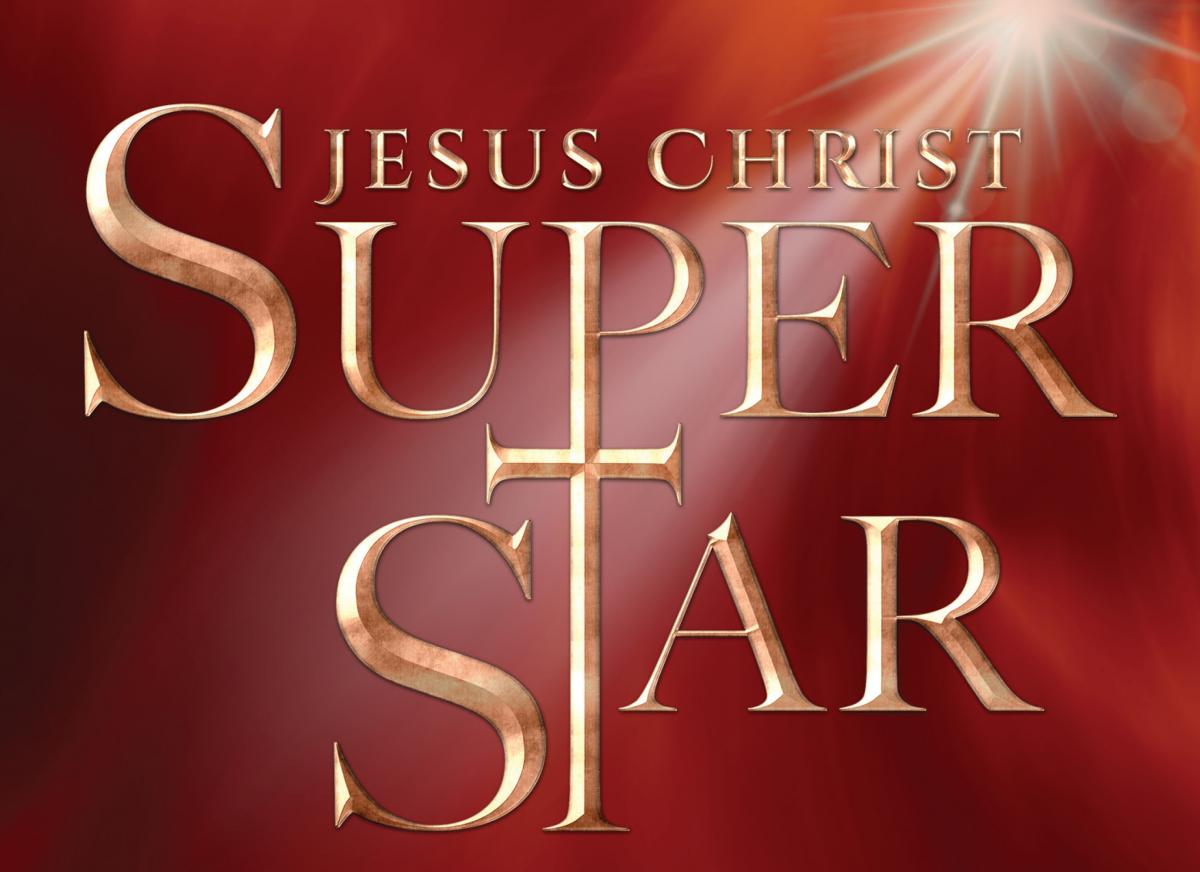 JESUS CHRIST SUPERSTAR
Music by Andrew Lloyd Webber
Lyrics by Tim Rice
It seems especially fitting that the first rock opera, created as a concept album at the end of the turbulent '60s, should have at its center a social and political rebel. Jesus' meteor-like rise in renown provides, as the title suggests, a parallel to contemporary celebrity worship. Christ's final days are dramatized with emotional intensity, thought-provoking edge and explosive theatricality. Propelled by a stirring score, Jesus Christ Superstar illuminates the transcendent power of the human spirit with a passion that goes straight to the heart.
Recommended for age 12 and above.
MARIA CARRILLO HIGH SCHOOL AUDITORIUM
6975 Montecito Boulevard, Santa Rosa 95409.
Parking is free.
April 19, 20, 25, 26, 27, May 2, 3, 4 at 7:30 PM (Note early curtain time)
 April 21, 27, 28, May 4, 5 at 1:30 PM (Note early curtain time)
Directed by Leslie McCauley
Music Direction by Janis Dunson-Wilson
Choreography by Alyce Finwall
Vocal Direction by Joshua Bailey
JESUS CHRIST SUPERSTAR is presented by arrangement with The Musical Company, LP,
214 Sullivan Street, Ste. 4, New York, NY, 10012-1354. www.themusicalcompany.com
---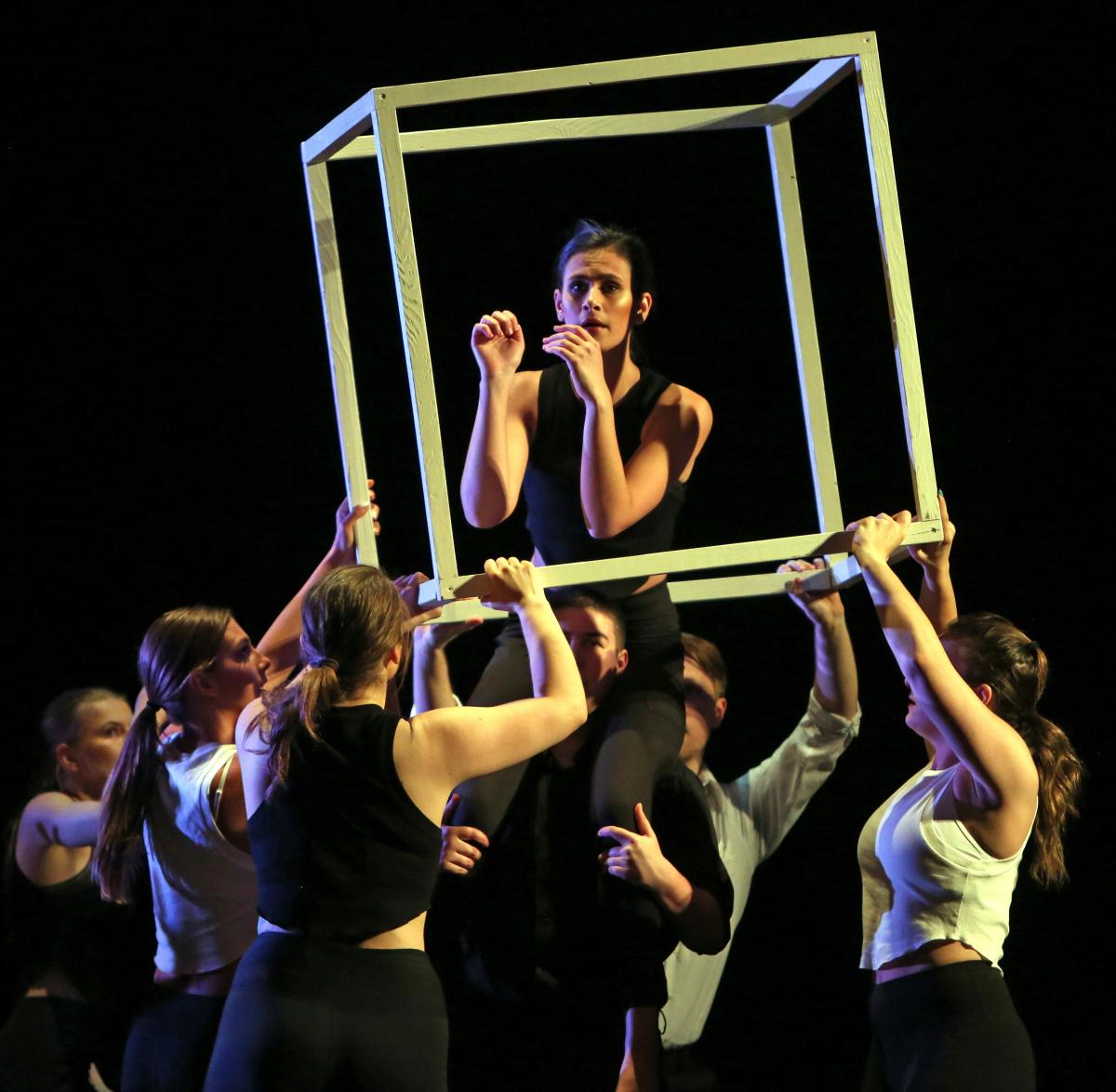 The Theatre Arts Department,
in collaboration with the Department of Kinesiology, Dance, and Athletics,
proudly presents:
SPRING DANCE CONCERT 2019
Santa Rosa High School Auditorium
May 3, 4 at 7pm
May 5 at 2pm
Brown Paper Ticket link will go live in Spring 2019
 
Tickets available online at